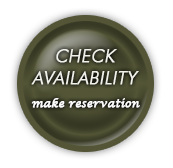 For assistance by phone please call Scott at 740-632-2899 between 8 am and 6 pm eastern time.

Reservations generally need to be made at least 24 hours in advance, some dates allow same day reservations depending on availability.

There are steps into each house and all guest bedrooms are upstairs on the second floor.

Greeted Check-in is from 4 to 6 pm by appointment and please call or text me when you are 1/2 hour away so I can greet you on the porch, (later self-service check-in can be easily arranged), Check out is 11 am.

policies Generally, reservations can be cancelled up to 4 pm EST - 10 days prior your date of check in, after that you are responsible for the entire reservation cost. A few dates are non-cancellable special event dates you will be notified and those dates are listed in our policies. Thanksgiving week, Christmas and New Years weeks and Extended Stay reservations are non-cancellable.

There is a non-refundable minimum deposit of $25, per room, larger reservations may require half to full prepayment at the time of reservation is made. 13.25% Ohio & Jefferson County Sales Tax and Steubenville City Hotel Taxes apply.

All reservations are prepaid when cancellation has past which is 10 days prior your date of arrival on the credit card you provided. All non-direct reservations may also charged in full at the time the reservation is made (Expedia, Booking.com, BedandBreakfast.com, TripAdvisor.com etc.)

Bayberry House and all guest rooms are non-smoking and no candles. A smoking area is outside only.

bedandbrealfast.com gift cards are redeemable for stays of two consecutive nights or longer.
We also offer our own gift certificate if you want to get one for someone special.
We offer a AAA, AARP, Government & Military discount for reservations of 4 or more consecutive nights, (for reservations made directly with me by phone, or on this web site).
Extended Stay at the Bayberry House B&B: We offer a good discounted extended stay rate, plus tax, per night for one person, for those staying 15 or more consecutive nights of $69 per night, call me if you are staying more than 30 days and we can do a monthly rate:
Private room with private bathroom.

this is a special rate for one person and no additional overnight guests per room.

Smoking is outside only.

Extended stay reservations do not include breakfast, but do include coffee or tea when you would like.

You are also allowed limited kitchen access, which means you can use the stove, microwave and coffee maker, and dishes as long as you clean up after yourself.

You may keep some items in the refrigerator.

Limited laundry access, and I'll do laundry for you as well if you ask.

Extended Stay Reservations are non-cancellable and non-refundable for the initial reservation of 15 days or 30 days.

Additional days may be added to this reservation as you need and as rooms allow, additional days are non-cancellable as well once added and paid for.

A room switch during your stay may be necessary depending on availability.